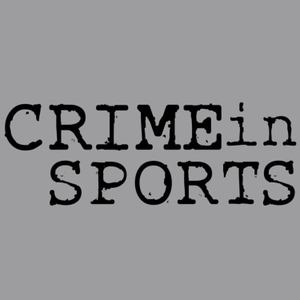 #253 - Beaten, Battered & Broke - The Depletedness of Keith McCants
04.20.2021 - By Crime in Sports
This week, we dig deep on a man who seemed to be on the cusp of greatness. A hight first round draft pick in the NFL, with a record signing bonus... but it all went wrong. Injuries led to painkillers, which led to, of course, crack cocaine. His struggles, through the years are legendary, including highway panhandling, and almost as many arrests as surgeries! 
Perform "fruit raids" at a young age, have everyone thing that you're going to be a Hall of Famer, and smoke crack in sleazy hotels with Keith McCants!!
Check us out, every Tuesday!
We will continue to bring you the biggest idiots in sports history!! 
Hosted by James Pietragallo & Jimmie Whisman 
Donate at... patreon.com/crimeinsports or with paypal.com using our email: [email protected] 
Get all the CIS & STM merch at crimeinsports.threadless.com 
Go to shutupandgivememurder.com for all things CIS & STM!! 
Contact us on... twitter.com/crimeinsports 
facebook.com/Crimeinsports 
instagram.com/smalltownmurder
See omnystudio.com/listener for privacy information.