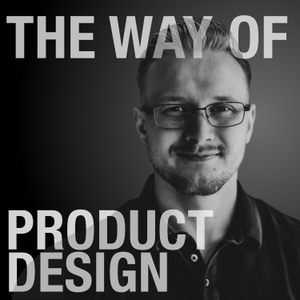 In this episode, we chat with Ben Peck, Cofounder of Front and Director of Product Hive about building community and sharing your voice as well as other people's stories and experiences.
You can connect with Ben on LinkedIn:
https://www.linkedin.com/in/bpeck
Also, if you have comments or questions from today's episode or would just like to connect, you can connect with us on LinkedIn:
www.linkedin.com/in/cam-sackett-b6495567
www.linkedin.com/in/caden-damiano
Pivot by Cam Sackett and Caden Damiano.
Pivot Intro Music by Cam Sackett
This episode was recorded on Jan. 7, 2019.
---
This episode is sponsored by
· Anchor: The easiest way to make a podcast. https://anchor.fm/app
---
Send in a voice message: https://anchor.fm/thewayofproductdesign/message
Support this podcast: https://anchor.fm/thewayofproductdesign/support