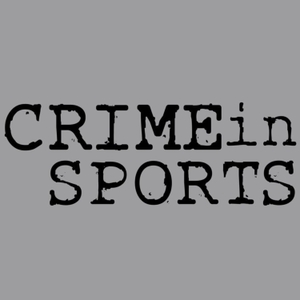 #172 - Beware The Russian Reaper - The Dangerousness of Alexander "The Grim Reaper" Emelianenko
08.13.2019 - By Crime in Sports
This week, we take a peek at the life of a man who started out, behind the iron curtain, growing up in the streets. From there, he learned how to fight in the ring, and became one of MMA's most feared punchers. Problem is, he likes to punch things, out of the ring, as well. Like fellow airline passengers, or random bar patrons. He is also proficient in sexual assault, having feuds with his own family members, and saying some really dumb things. He is a roller coaster, from start to finish!!
Learn to fight by age 7, do things that make Putin think you're a "good guy", and deny everything, even if it's recorded with Alexander "The Grim Reaper" Emelianenko!!
Check us out, every Tuesday!
We will continue to bring you the biggest idiots in sports history!! 
Hosted by James Pietragallo & Jimmie Whisman 
Donate at... patreon.com/crimeinsports or with paypal.com using our email: crimeinsports@gmail.com 
Get all the CIS & STM merch at crimeinsports.threadless.com 
Go to shutupandgivememurder.com for all things CIS & STM!! 
Contact us on... twitter.com/crimeinsports 
crimeinsports@gmail.com 
facebook.com/Crimeinsports 
instagram.com/smalltownmurder