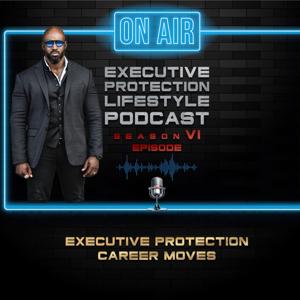 This is a brief glimpse into the soul of a young man's journey from a Third World country, a broken home, through the Marine Corps infantry and into the executive protection profession. I now serve the world as a Protector. With the expressed mission of multiplying protectors both professionally and simply necessarily throughout the world. I know that we together can make the world a safer place by helping good people to become more willing, capable, and prepared to protect. But my journey wasn't always easy… And this amazing interview was conducted by Sentinel Security Plus out of Toronto, Canada. We dive deep into various challenges and struggles that helped me become the man that I am today.
I pray that this brief conversation can give each listener an insight into the tools I've used by the grace of God to transmute my life from something broken, imperfect and common; into something more than I ever could've dreamed I could've been. At the end of the day, I simply want you all to look at me and see what one imperfect man or woman can do if you simply sacrifice your imperfection on the altar of consistent progress over the course of a lifetime.
1 Corinthians 15:10
10 But by the grace of God I am what I am, and his grace to me was not without effect. No, I worked harder than all of them—yet not I, but the grace of God that was with me.
Big special thank you to Constantine and Michael of Sentinel Security Plus, our executive protection lifestyle Canada chapter for producing this amazing piece of media.
Semper Fi, do or die, death before dishonor.
Protector by nature and by trade
Byron Rodgers
For more, visit:
Sentinel Security Plus
https://www.sentinelsecurityplus.com/
https://www.instagram.com/sentinelsecurity/
Connect with me at:
https://www.youtube.com/c/ByronRodgersExcutiveProtection/
https://www.executiveprotectiontrainingday.com/
http://www.byronrodgersmotivation.com/
https://www.protectornation.com/
https://www.bravoresearchgroup.com