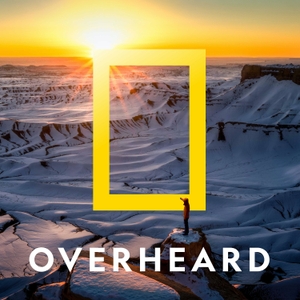 Photographer and National Geographic Storytelling Fellow Ruddy Roye grew up in Jamaica, a cradle of reggae and social justice movements. He describes how that background prepared him to cover the historic protests and civil unrest in 2020, what he's tackling in his new National Geographic project "When Living Is a Protest," and what he tells his sons about growing up in America.
For more information on this episode, visit nationalgeographic.com/overheard
Want more?
See some of Ruddy Roye's National Geographic assignments, including his coverage of the opening of the National Museum of African American History and Culture, as well as his most recent photographs, depicting the impact of COVID on people of color and the Black Lives Matter protests.
And for paid subscribers:
See the renaissance happening at historically Black colleges—a surge in enrollment and a new brand of African-American activism.
If you like what you hear and want to support more content like this, please consider a National Geographic subscription. Go to natgeo.com/explore to subscribe today.