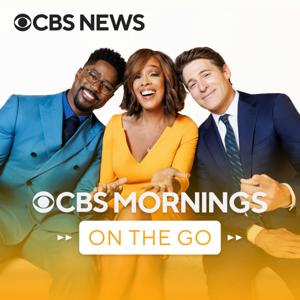 CBS Mornings on the Go
By CBS News Radio
What's CBS Mornings on the Go about?
Start your day with award-winning co-hosts Gayle King, Nate Burleson and Tony Dokoupil in Studio 57, as they bring you the most important headlines, intelligent conversations and world-class original reporting from around the world in less than 17 minutes.
Subscribe to "The CBS Mornings Podcast" for original, in-depth and insightful conversations with newsmakers, authors, executives, celebrities and CBS News reporters.