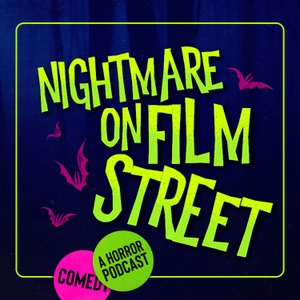 September is the one time of a year we can all get together and talk about the real horror flooding our streets: Teenagers. On this mini episode of Nightmare on Film Street we share our picks for next week's "Devil in A Prom Dress" double-feature, goof around about psychopaths and what's keeping us creepy in the meantime. Join Kim and Jon as they discuss Teen Terror, their Labour Day rewatch of Ari Aster's MIDSOMMAR, and the excitement surrounding Andy Muschietti's upcoming IT CHAPTER TWO. So sit back, dim the lights, and get ready for the coming attractions!
---
Website: www.NOFSPODCAST.COM (http://www.nofspodcast.com/)
Twitter: http://www.twitter.com/nofspodcast
Instagram: http://www.instagram.com/nightmareonfilmstreet
Facebook Page: http://www.facebook.com/nightmareonfilmstreet
Facebook Group: http://www.facebook.com/groups/horrorfiendsofnofs
Subreddit: https://www.reddit.com/r/nightmareonfilmstreet/
Support the Show:
Unlock access to exclusive bonus content and earn some other frightfully good rewards, including shoutouts, merch, and swag by supporting Nightmare on Film Street on Patreon (https://www.patreon.com/nightmareonfilmstreet) .
Head to http://www.patreon.com/nightmareonfilmstreet.