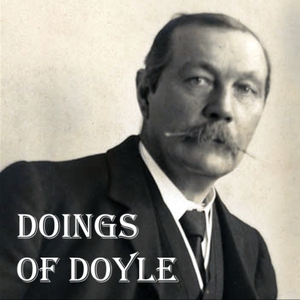 In this first interview show, we talk to Mark Albertstat, co-editor of Canadian Holmes, the journal of Sherlockian society The Bootmakers of Toronto, about Conan Doyle and his fascination with sport.
The episode can be heard here: http://doingsofdoyle.podbean.com/.
The show notes can be read here.
Acknowledgements
Thanks to our sponsor, Belanger Books: www.belangerbooks.com.
Music credit: Sneaky Snitch Kevin MacLeod (incompetech.com). Licensed under Creative Commons:  By Attribution 3.0 License. http://creativecommons.org/licenses/by/3.0/