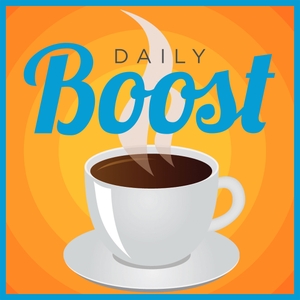 Daily Boost | Daily Coaching and Motivation
By scott smith
What's Daily Boost | Daily Coaching and Motivation about?
The Daily Boost is for people who aspire to live a better life and find themselves confused, frustrated and not knowing what steps to take. We help you find clarity, create your plan, and get motivated.
As one of the first to embrace podcasting, Scott Smith has been bringing his unique, straight talking, and humorous, coaching and speaking style to a worldwide audience since 2006. With over 26 million downloads, the Daily Boost is the most popular daily motivation program in history.
The Daily Boost is available Monday through Friday to give you the motivation you need to clarify your purpose, eliminate confusion, create your plan - and become unstoppable!