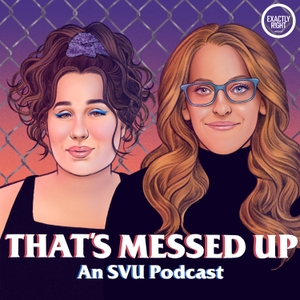 This week, Kara and Liza take listeners through Liza's all-time favorite SVU episode, "Damaged" (Season 4, Episode 11) and the true crime it's based on, The Ken and Barbie Killers. Plus a visit from Ari Graynor! 
SOURCES: 
Ken and Barbie Killers - YouTube
Esquire
WHAT WOULD SISTER PEG DO: 
If you are interested in learning more about psychopathy, check out The Psychopath Test, by Jon Ronson.
See omnystudio.com/listener for privacy information.