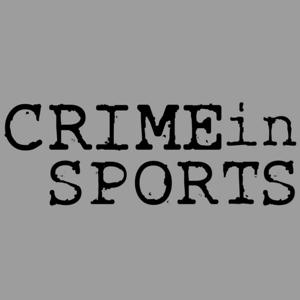 #191 - Dancing To His Own Beat - The Restrainedness of Clarence Kay
01.14.2020 - By Crime in Sports
This week, we explore the life, and considerable screw ups of a man who was a national champion in college, and played in three Super Bowls, only to be overshadowed by a slew of almost innumerable run ins with police. He is apparently a terrible driver, and he makes it even worse by never having a license. What he does have, is a lot of cocaine, and several women with orders of protection against him for his insane behavior! 
Play in multiple Super Bowls, but never win one, always test positive for cocaine, and always know that a restraining order is just a piece of paper with Clarence Kay!!
Check us out, every Tuesday!
We will continue to bring you the biggest idiots in sports history!! 
Hosted by James Pietragallo & Jimmie Whisman 
Donate at... patreon.com/crimeinsports or with paypal.com using our email: [email protected] 
Get all the CIS & STM merch at crimeinsports.threadless.com 
Go to shutupandgivememurder.com for all things CIS & STM!! 
Contact us on... twitter.com/crimeinsports 
facebook.com/Crimeinsports 
instagram.com/smalltownmurder##191 -