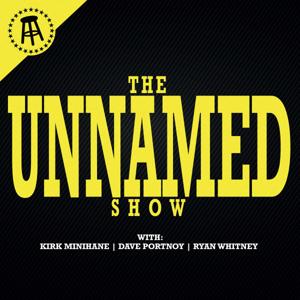 On this week's pod, we introduce Barstool's newest electric factory Expressions, talk Dave's weekend in Tennessee, and tease a Steven Cheah fulltime content pitch for next week's podcast. Kmarko joins the end of the show to clear the air with Dave and what he's been up to for the last year.
Please support our sponsors:
Presented by Tradezero
Enter to win $5,000 at https://barstool.link/TradeZero and tweet using hashtag #stooliestocksquad and tag @stoolpresidente
Felix Gray
Non-Prescription and Prescription available. Check them out now https://barstool.link/FelixGrayDave
Roman
Go to https://barstool.link/romanDave you can get your first month of Swipes for just $5, when you choose a monthly plan.
ZipRecruiter
Go to https://barstool.link/ZipRecruiterPortnoy and you can try ZipRecruiter FOR FREE.
Check out Barstool Sports for more: http://www.barstoolsports.com