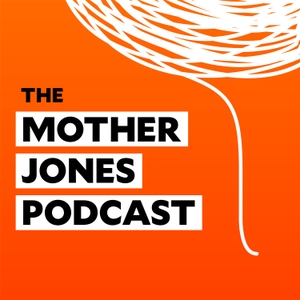 Debbie Harry is an icon, punk rock star, and self-proclaimed spokesperson for bees. As the frontwoman of Blondie, she came up through the avant-garde art scene in 1970s New York, trading artistic inspiration with Andy Warhol, Basquiat, and Patti Smith. After breaking into the mainstream with its 1979 album Parallel Lines, Harry and the rest of the band have been bending musical genres ever since.
In this raw and in-depth interview with Mother Jones DC Bureau Chief David Corn, Debbie Harry opens up about her past and her compulsive creative drive. She shares stories about what it was like breaking into the male-dominated music industry, why she loves David Bowie, and how she came up with her alter-ego Blondie. Plus, she shares how she is using her fame to protect the honeybees.
Corn's interview with Harry is one in a series of several notable guests featured over three episodes of the Mother Jones Podcast. It's a special summer interview series with a very "2020" origin story: Earlier this year, the coronavirus pandemic stalled work on a new podcast, co-produced by Mother Jones and the Comedy Cellar, but not before three fascinating guests joined Corn for in-depth interviews about art, politics, comedy, and the philosophies that infuse their work. These chats were too good to simply shelve; last week we heard from actor and comedian John Leguizamo, and next week we'll hear from talk show host Samantha Bee.