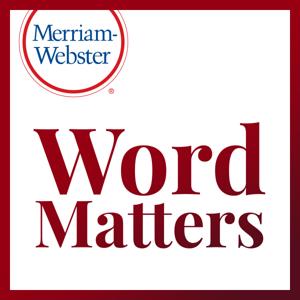 Dipping Into the Mailbag: 'Yeet,' 'Typeface' vs. 'Font,' and 'Lo and Behold'
02.09.2022 - By Word Matters
We're back to the mailbag this week with some excellent questions, including:
Is 'yeet' ready for the dictionary?
What's the difference between a typeface and a font?
Why do people say 'lo and behold'?
Hosted by Emily Brewster, Ammon Shea, and Peter Sokolowski.
Produced in collaboration with New England Public Media.
Transcript available here.
See Privacy Policy at https://art19.com/privacy and California Privacy Notice at https://art19.com/privacy#do-not-sell-my-info.