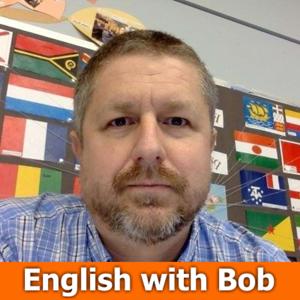 In this English lesson I'm going to talk about 5 of the most frustrating parts of learning English. I'll also give a couple pieces of advice that should help you when you encounter these frustrating things.
In this English lesson I'll talk a bit about phrasal verbs, idioms, contractions and reductions, spelling, pronunciation, and grammar rules. Knowing about the areas that can be a challenge can be the first step towards understanding them.
In the end, there are two things you can do as an English learner to alleviate some of the stress. You can make sure you get lots of input when you are learning the language. Hearing English speakers use phrasal verbs, idioms, etc. regularly can really help train your ear and your mind! You can also hire an English tutor so you can ask someone about some of the things you encounter each week as you study English!
I hope you enjoyed this English lesson, and I hope you continue to enjoy learning English even though the language can be quite challenging!
Note: This is the audio portion of a Youtube English lesson which you can watch right here: https://www.youtube.com/watch?v=3-g_7KObsUA or find by searching Youtube for, "Bob the Canadian Worst"Support the show (https://www.patreon.com/bobthecanadian)