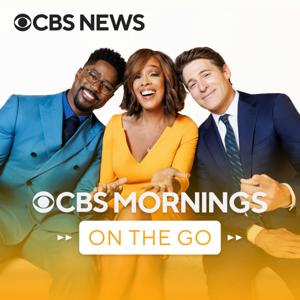 9/16: Dozens of asylum seekers flown to Martha's Vineyard without notice. Mortgage rates top 6%.
09.16.2022 - By CBS Mornings on the Go
Growing fallout from what Democrats say is a political stunt by Republicans, using migrants' lives as props. Dozens of asylum seekers were sent from Texas by Florida Governor Ron DeSantis -- who claims he's just making a point about America's immigration policies. The Biden administration is sending another $600 million in military aid to Ukraine, as the country continues its counteroffensive against Russian forces. A special master has been appointed to go through the potentially classified documents found at Mar-a-Lago. Mortgage rates in this country have now topped 6% for the first time since the 2008 financial crisis. For this Sunday's season premiere of 60 Minutes, President Biden sat down with correspondent Scott Pelley to talk about a wide range of issues, including some good news -- the deal to avoid a potentially disastrous strike by America's railway workers. Tennis great Roger Federer says he will retire next week after playing in one final event.
See Privacy Policy at https://art19.com/privacy and California Privacy Notice at https://art19.com/privacy#do-not-sell-my-info.