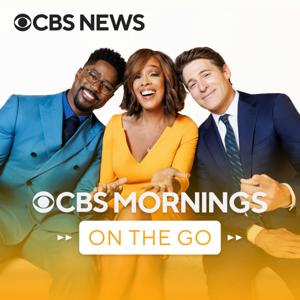 8/1: Dozens of people are dead, and many more are still unaccounted for after historic floods in Kentucky. Pres. Biden is in isolation again after another positive COVID test.
08.01.2022 - By CBS Mornings on the Go
The disastrous effects of extreme weather in two parts of the country. In Kentucky, flooding has caused catastrophic damage while in California, the biggest and second biggest wildfires of the year have burned tens of thousands of acres. At least 28 people have died in Kentucky, and dozens are unaccounted for. Thousands have no power. The state's governor says they could be finding bodies for weeks, and more rain is on the way. The McKinney fire in California now covers more than eighty square miles near the Oregon border. This is just one of more than fifty wildfires burning in the western half of the U.S. right now. In Washington, President Biden is in isolation again after another positive COVID test over the weekend. The president had appeared to be over his COVID infection after testing negative last week. With the midterm election coming up, CBS News is bringing back its Battleground Tracker studying all 435 races for the House of Representatives. A troubling story from Georgia about the death in police custody of Brianna Grier, a 28-year-old mother of two.
See Privacy Policy at https://art19.com/privacy and California Privacy Notice at https://art19.com/privacy#do-not-sell-my-info.