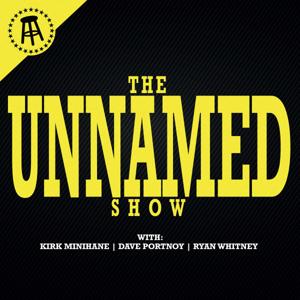 We discuss the rearranging of some Barstool podcasts and employees. Dave gets mad at one of Gaz's social guys. Eddie and Dave get into a heated argument about whether or not Dave is capable of doing things on his own. Bill Burr joins the program to talk about his headlining tour including being the first comedian to perform at Fenway and his similarities to Dave.
Support our sponsors:
High Noon — Real vodka, real juice, for real fans just like us
Birddogs — Go to https://barstool.link/BirddogsBSS and use promo code PORTNOY
Roman — Go to https://barstool.link/romanDave to get $10 off when you choose a monthly plan.
TaylorMade — Go to https://barstool.link/TaylormadeBSS and use promo code BARSTOOL to create your own Spider GT.