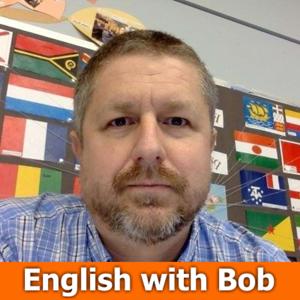 As you learn English you'll run into some words that almost sound the same, or when you try to say them, come out sounding the same. In this English lesson I'll talk about a number of these words and give you great example sentences with each of them. These example English sentences will use each word in context so they'll be easier to remember, and the sentences will be simple and easy to use as English pronunciation practice.
I'll also try to act some of them out as well! In this English lesson I'll talk about words like pepper, paper, hit, hurt, heart, air, hair, bald, bold, ear, year, and more!
I hope you enjoy this English lesson about words that sound almost the same!
Have a great day!
Note: This is the audio portion of a Youtube English lesson which you can watch right here: https://www.youtube.com/watch?v=h5of6vg17zE or find by searching Youtube for, "Bob the Canadian Words That Sound The Same"
Support the show (https://www.patreon.com/bobthecanadian)