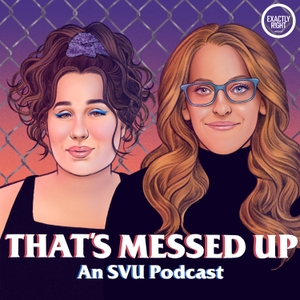 This week covers the SVU episode "Execution" (Season 3, Episode 15), notorious serial killer Ed Kemper, and Kara and Liza talk with series regular George Huang, aka the one and only BD Wong. 
SOURCES:
Biography.com
Thomas Flight
KTLA 5
True Crime Magazine
Wikipedia
WHAT WOULD SISTER PEG DO:
"Whoever Fights Monsters: My Twenty Years Tracking Serial Killers for the FBI" by Robert K. Ressler and Tom Shachtman - https://www.goodreads.com/book/show/79085.Whoever_Fights_Monsters
Next week's episode will be "Lessons Learned" (Season 14, Episode 8).
See omnystudio.com/listener for privacy information.