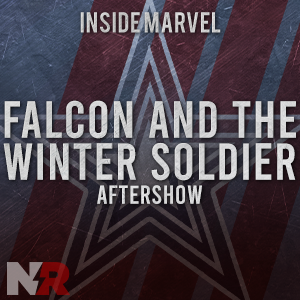 The Falcon and the Winter Soldier Episode 3 "Power Broker" final scene surprise cameo. What does this tell us about the origin of the supersoldier serum? Thanks to Better Help for sponsoring this episode, get 10% off your first month at http://betterhelp.com/Marvel
Thank you Magic Spoon for sponsoring this episode! Go to http://MagicSpoon.com/MARVEL and use the code MARVEL to get five dollars off!
Spoilers ahead!
Falcon and Winter Soldier's third episode unleashes Baron Zemo and his daddy dance, Sharon Carter and her vicious slays, and Wakandan Dora Milaje guard AYO (Black Panther, Captain America Civil War, Avengers Infinity War) seeking vengeance against Zemo. What could this Wakanda Black Panther connection tell us about the long-running mystery of Captain America's supersoldier serum -- the resource at the heart of this series? What new secrets did we learn in Madripoor? Who is the Power Broker -- could it be Sharon Carter, or someone Sharon Carter works for?
Check out our sweet, sweet merch! http://www.newrockstarsmerch.com
Subscribe to us on Youtube:​ ​http://bit.ly/SubNewRockstars​ | Enable ALL push notifications ​