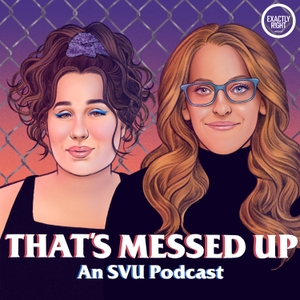 This week Kara and Liza cover the classic SVU episode, "Fault" (Season 7, Episode 19), the case of Joseph Edward Duncan III, and talk with legendary actor, Lou Diamond Phillips. 
SOURCES: 
People
FBI: Criminal Pursuit
Murderpedia
Wikipedia
WHAT WOULD SISTER PEG DO:
National Center for Victims of Crime - https://victimsofcrime.org/
Next week's episode will be "Glasgowman's Wrath" (Season 16, Episode 6).
See omnystudio.com/listener for privacy information.