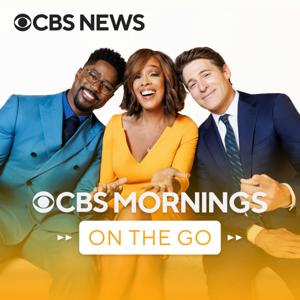 8/15: FBI warns of new threats following FBI search of former President Trump's home. Author Salman Rushdie recovering from attack.
08.15.2022 - By CBS Mornings on the Go
Law enforcement officials warn of new threats following the FBI search of Donald Trump's Mar-a-Lago home. A man rams a barricade with his car near the Capitol, then opens fire. Police say a gunman fired at a parked bus carrying jewish worshippers in Jerusalem, leaving 8 people wounded -- including at least 5 Americans. The Chinese military announced new military drills near Taiwan -- as tensions continue to mount over visits to the island by American lawmakers. President Zelenskyy is warning Russia not to use Rurope's largest nuclear plant as a shield for its forces, amid growing concerns the fighting could lead to a radiation leak. Author Salman Rushdie's agent says his condition is improving -- after he was attacked on stage during an event in western New York. Wyoming Congresswoman Liz Cheney could lose her seat tomorrow for criticizing former President Trump. Polls show she's badly trailing her primary challenger Harriet Hageman -- who frequently echoes the ex-president's lies about the 2020 election. Actor Anne Heche has died from her injuries, after a fiery car crash on August 5th. She was 53 years old.
See Privacy Policy at https://art19.com/privacy and California Privacy Notice at https://art19.com/privacy#do-not-sell-my-info.