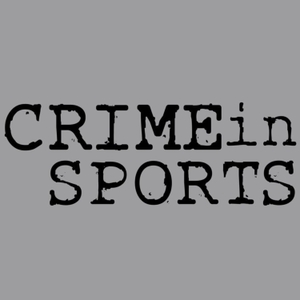 #256 - Fill My Hat With Crack - The Jauntiness of Dennis "Oil Can" Boyd
05.18.2021 - By Crime in Sports
This week, we tell a story that more people really should know about. He came from segregated Mississippi, all the way to the World Series, but the high of success could never match his love for a different high... Crack! He smoked crack at home. In the car. At the ballpark! Anywhere. He's such a character, that you can't help but root for him, only to mess it up with more crack! 
Work hard from a young age, smoke crack at work, then sue a baseball team for not inviting you to Spring Training with Dennis "Oil Can" Boyd!!
Check us out, every Tuesday!
We will continue to bring you the biggest idiots in sports history!! 
Hosted by James Pietragallo & Jimmie Whisman 
Donate at... patreon.com/crimeinsports or with paypal.com using our email: [email protected] 
Get all the CIS & STM merch at crimeinsports.threadless.com 
Go to shutupandgivememurder.com for all things CIS & STM!! 
Contact us on... twitter.com/crimeinsports 
facebook.com/Crimeinsports 
instagram.com/smalltownmurde