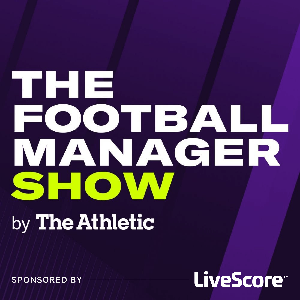 In this episode, Iain Macintosh speaks to Andrew Sinclair from Sport's Interactive about the final update to FM22.
The Athletic's Holly Percival, the reigning FM Streamer Showdown champion, talks to Iain about what to do when you're starting to flounder in a save.
Our next Legend Of The Game is an effortlessly consistent technical maestro and Hammarby icon: Kennedy Bakircioglü.
We have a new feature… welcome to the FM Confessional. It's time to confess.
And our letters look at: Directors of Football, do you need them? How do you get solid green lines between your players on your tactics page and not the dreaded dotted orange? And if you hire a coach that has a different philosophy to you, will they sabotage everything you've tried to build?