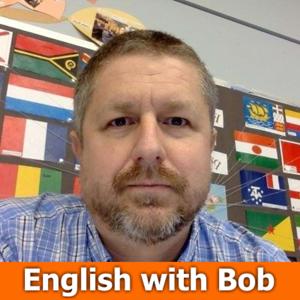 People talk about other people. In this English lesson I'll help you learn how to describe the different ways people talk about each other. Sometimes people say nice things about other people. Sometimes they say bad things. Either way, as you learn English, you'll want to know how to describe these conversations.
In this free English class you'll learn words and phrases like: gossip, to throw shade, to spread rumours, to vouch for, to speak highly of, and many more!
I hope this English lesson is helpful and I hope you're able to learn some new English words and phrases that you can use in your next conversation!
Have a great day!
Note: This is the audio portion of a Youtube English lesson which you can watch right here: https://www.youtube.com/watch?v=s3Yywad1G10 or find by searching Youtube for, "Bob the Canadian Talking About"Support the show