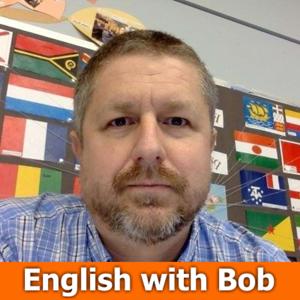 I'm sure you've already learned your colours in English. This free English class is not about learning the names of colours like red, green, and blue. This lesson is about more advanced phrases and vocabulary that you would use to talk about colour.
There is a beautiful colourful world around us and it will be good, I think, for you to learn some English words and phrases to be able to talk about it.
In this English lesson you'll words and phrases like paint, a fresh coat of paint, palette, visible spectrum, swatch, infrared, and more!
I hope you enjoy this English lesson about colour!
Note: This is the audio portion of a Youtube English lesson which you can watch right here: https://www.youtube.com/watch?v=FdwA3EhqyNo or find by searching Youtube for, "Bob the Canadian Colour"Support the show (https://www.patreon.com/bobthecanadian)