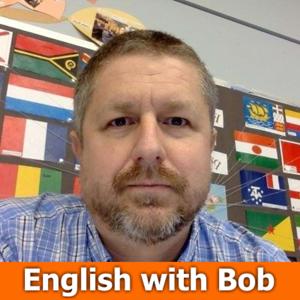 I think it's time for another English lesson about computers! A few months ago I did part 1 of this lesson, and since then I've come up with a few more words and phrases that I think you should learn.  As you know computers are an amazing tool to use every day. I, for one, could not live without them.
They are, of course, also an amazing tool for learning English. You can use your computer to watch videos, play games, and practice your English vocabulary. They truly are really cool!
In this free English class I'll help you learn English words and phrases that you can use when talking or writing about computers.
You'll learn words like undo, redo, reboot, upload, crash, download, hack, install, copy and paste. It may seem like this is a simple English vocabulary lesson, but it will be much more than that!  During the lesson, if you listen closely, I'll be using many phrases as I talk about each word that you can learn and use when you talk about computers!
I hope you enjoy this English lesson about computers!
Note: This is the audio portion of a Youtube English lesson which you can watch right here: https://www.youtube.com/watch?v=6Q2R6FNsDWQ or find by searching Youtube for, "Bob the Canadian Computers Part 2"Support the show