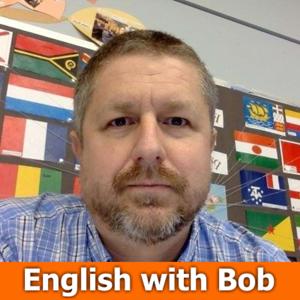 In this English lesson I'll help you learn how to talk about security in English. We all want to be safe. We all want to live in a safe and secure world. There are things we buy, and there are things we do to make ourselves feel safe. In this free English class I'll talk about those things.
Although not a common topic, I think it is important as an English learner that you learn about these words and phrases. You never know when you'll be in a conversation at home or at work where you'll need to be able to discuss the topic of security using this English vocabulary.
In this English lesson you'll learn words and phrases like: barbed wire, deadbolt, pepper spray, lock, to lock, key, guard dog, surveillance camera, motion detector, gate, fence, and many more!
I hope you enjoy this English lesson about security!
Note: This is the audio portion of a Youtube English lesson which you can watch right here: https://www.youtube.com/watch?v=drfBvxZZ55E or find by searching Youtube for, "Bob the Canadian Security"Support the show