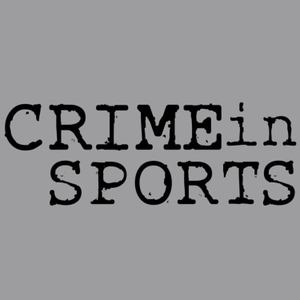 #189 - Funkadelic Toothlessness - The Flyness of James "Fly" Williams
12.31.2019 - By Crime in Sports
This week, we check out a legend of the New York City playground basketball scene, who made it all the way to the pros, before his interesting personality, and flair for the dramatic got him banished back to the playground, and eventually to a much worse place than that. He seemingly cleaned up his act after recovering from a gunshot wound, and some time in prison, by helping kids, and becoming a role model... until the police came breaking down the door, accusing him of being a drug kingpin! Super Fly!
Be an icon of the playground, lose half of your bodily organs from a shotgun blast, then become the king of New York, drug style!! It's James "Fly" Williams!!
Check us out, every Tuesday!
We will continue to bring you the biggest idiots in sports history!! 
Hosted by James Pietragallo & Jimmie Whisman 
Donate at... patreon.com/crimeinsports or with paypal.com using our email: [email protected] 
Get all the CIS & STM merch at crimeinsports.threadless.com 
Go to shutupandgivememurder.com for all things CIS & STM!! 
Contact us on... twitter.com/crimeinsports 
facebook.com/Crimeinsports 
instagram.com/smalltownmurder#
See omnystudio.com/listener for privacy information.