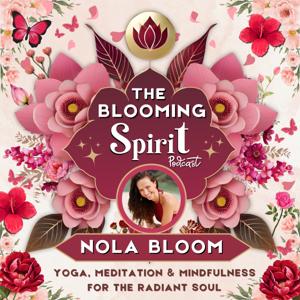 Guided Meditations with Nola Bloom
By Nola Bloom
What's Guided Meditations with Nola Bloom about?
This podcast is a series of mindful meditations with Nola Bloom to help you to relax, soothe your soul and calm your anxieties.
Nola Bloom is a Yoga Teacher, Feminine Embodiment Coach and Beauty/Massage therapist living on Koh Phangan, Thailand. She facilitates Cacao Ceremonies & Five Elements Dance as well as Full Moon Goddess Ceremonies. Check out her website for upcoming events.
Meditations also available on Insight Timer
www.whitemoonbloom.com
If you enjoy the meditations, please leave a 5 star review on the show! Thank-you! :)