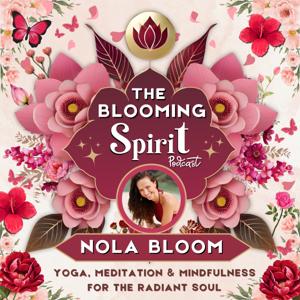 Guided Meditations with Nola Bloom
By Nola Bloom
What's Guided Meditations with Nola Bloom about?
Welcome to the Nola Bloom Guided Meditation Podcast! Join Nola, a Yoga & Meditation Teacher residing on tranquil Koh Phangan, Thailand, as she takes you on a journey to relaxation, soul soothing, and anxiety relief. Immerse yourself in her carefully crafted mindful meditations, allowing you to find serenity and connect with your inner self.
For personalized yoga & meditation, check out her online sessions on her website www.whitemoonbloom.com
If you love the experience, kindly show your support with a 5-star review.
Embrace tranquility and tune in now!