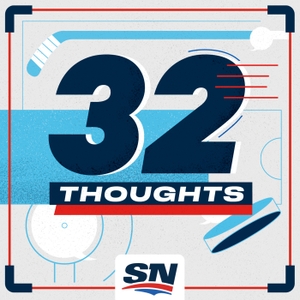 While the Stanley Cup Final rages, Jeff and Elliotte look off the ice, starting with Word Association. The Awards have been, well, awarded. Leon Draisatl locked up the Art Ross in March and then won the Hart Trophy in September. But the Ted Lindsay means more (18:00). In Ottawa, veterans are leaving, what does it mean? (41:00) And how do the Senators handle the draft? Also, Bob Boughner will run San Jose's bench (29:00), Bill Armstrong's first order of duty in Arizona (48:00) and more.
Then, Kyle Wellwood played eight NHL seasons as an undersized centre in a league of oversized players (1:02:00). He discusses his career in junior and the pros, some of his least favourite coaches, changing teams in a weird way, the KHL and his role in HeadCheck Health.
Music Outro:  Hawksley Workman – Dwindling Beauty
Catch Hawksley's live show "Hawksley Night in Canada" here: https://hawksleyworkman.com/hawksley-night-in-canada/
Listen to all our Season 3 music on Spotify.
This podcast is produced and sound designed by Amil Delic, and hosted by Jeff Marek and Elliotte Friedman. 
Audio Credits: KTLA, Sportsnet and Sportsnet 590 The FAN.
The views and opinions expressed in this podcast are those of the hosts and guests and do not necessarily reflect the position of Rogers Media Inc. or any affiliate.