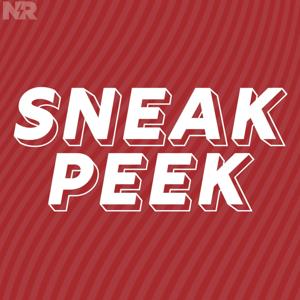 Hawkeye Episode 6 Reaction! Kingpin Fate Explained! | Inside Marvel
12.22.2021 - By Inside Marvel
Hawkeye 1x06 Reaction: what REALLY happened to Kingpin in the final minutes?
Find out how Upstart can lower your monthly payments today when you go to http://UPSTART.com/MARVEL.
Try BlueChew FREE when you use promo code INSIDEMARVEL at http://BlueChew.com --just pay $5 shipping.
Go to http://HelixSleep.com/InsideMarvel for up to 200 dollars off all mattress orders AND two free pillows
Check out http://Stance.com for super cool socks and use promo code MARVEL at checkout for 15% off your first purchase.
Spoilers ahead!
Marvel's Hawkeye episode 6, the FINALE episode, "So This Is Christmas," leaves the fate of Wilson Fisk Kingpin a mystery, while revealing that the Rolex watch DID belong to Laura Barton aka Agent 19 Mockingbird. In this episode of Inside Marvel, Erik Voss and MT react to Hawkeye Episode 6, including some honest thoughts about the way the season concluded, and what comes next for Kingpin, Yelena Belova, Kate Bishop, and Echo.
Check out our sweet, sweet merch! http://www.newrockstarsmerch.com