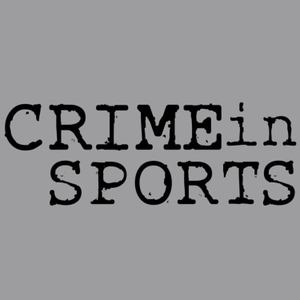 #186 - He Offers No Apologies... Or Candy - The Pleasantness of Albert Belle
12.03.2019 - By Crime in Sports
This week, we duck flying objects as we look at a man who exhibited behavior that can be described best as "aggressive", and at worst as "insane".  He was an eagle scout, and an honor student, but he unleashed a real fury when he played... and the rest of the time, too. No one was safe, teammates, thermostats, clubhouses, girlfriends, strangers, fans, trick or treaters, Hannah Storm, it really didn't matter. This guy was a general menace, and it's simply hilarious! 
Be one of the best hitters ever, do more stupid things than can possibly be justified, and always chase children with your car with Albert Belle!!
Check us out, every Tuesday!
We will continue to bring you the biggest idiots in sports history!! 
Hosted by James Pietragallo & Jimmie Whisman 
Donate at... patreon.com/crimeinsports or with paypal.com using our email: [email protected] 
Get all the CIS & STM merch at crimeinsports.threadless.com 
Go to shutupandgivememurder.com for all things CIS & STM!! 
Contact us on... twitter.com/crimeinsports 
facebook.com/Crimeinsports 
instagram.com/smalltownmurder
See omnystudio.com/listener for privacy information.