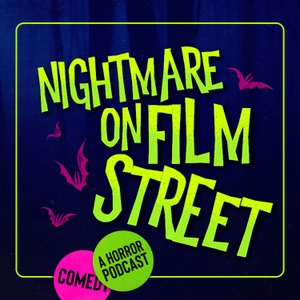 We've saved the best for last in our month-long salute to Stephen King here at Nightmare on Film Street! Join Kim and Jon on this week's episode as they revisit a spook-filled tradition of yesteryear: The Horror Miniseries. In anticipation of Andy Muschietti's IT CHAPTER 2, we're discussing Tim Curry's presentation of evil incarnate in Tommy Lee Wallace's IT (1990) and the fangtastic vampires of Tobe Hooper's SALEM'S LOT (1979).
---
Website: www.NOFSPODCAST.COM
Twitter: www.twitter.com/nofspodcast
Instagram: www.instagram.com/nightmareonfilmstreet
Facebook Page: www.facebook.com/nightmareonfilmstreet
Facebook Group: www.facebook.com/groups/horrorfiendsofnofs
Subreddit: www.reddit.com/r/nightmareonfilmstreet/
Support the Show:
Unlock access to exclusive bonus content and earn some other frightfully good rewards, including shoutouts, merch, and swag by supporting Nightmare on Film Street on Patreon. This week, Patreon supporters can enjoy an exclusive companion episode where we continue the conversation on IT (1990) and SALEM'S LOT (1979) with a little game we're calling "Write What You Know", available at www.patreon.com/nightmareonfilmstreet.