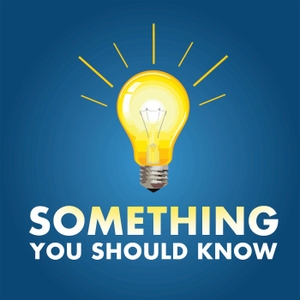 If you have a fender bender with another driver, should you just work it out between the two of you or should you report it to the insurance company? This episode begins by explaining the answer to that and why it is so important. https://www.consumerreports.org/cro/magazine/2013/09/should-you-report-that-fender-bender-auto-insurance-claims-consumer-reports/index.htm
Having a job isn't what it used to be. The changing economy is creating a lot of new jobs while eliminating others and somehow you have to survive amidst all that change. Joining me to help you navigate all of this is Neil Irwin, he is a senior economic correspondent at The New York Times, and author of the book How to Win in a Winner-Take-All World (https://amzn.to/2XKoFP2). Neil offers a strategy that will help bulletproof your career and allow you the grow in whatever field you choose.
I bet you have wondered when you leave the house in the morning if you should turn off the AC and turn it back on when you get back – or just leave it on? Well, in terms of efficiency and saving money there is only one answer and I'll reveal it here.  http://www.menshealth.com/guy-wisdom/should-you-turn-your-ac-off-when-you-leave
Ever wonder why some advertising seems to work on you while other advertising messages don't? Considering how many advertising messages you hear everyday, it is amazing you recall any of them. Marketing expert Neale Martin author of the book The 95% of Behavior Marketers Ignore (https://amzn.to/2LGFc02) joins me as we explore how advertising works on your mind and what causes you to respond or not.
This Weeks Sponsors
-Quip Toothbrush. Get your first refill pack free. Go to www.GetQuip.com/something
-Capterra. To find the best software solutions for your business for free, go to www.Capterra.com/something
-Linzess. For information about your IBSC symptoms go to www.ohmygut.info/podcast.