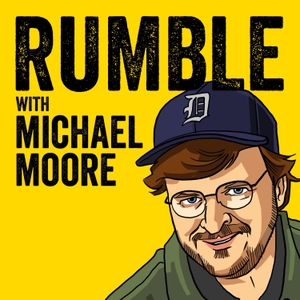 They knew. The government knew and law enforcement knew that what took place on January 6th, 2021 was not an isolated incident or a total surprise. Not only were right-wing organizations, led by Donald Trump, planning this attack out in the open, but as far back as 2009 a Department of Homeland Security threat assessment warned of the growing right-wing domestic terror threat within America. Rather than heed the warning, the author of the post was attacked by the right-wing, the Obama administration was forced to retract the report, and everyone who worked on it was eventually out of their jobs.
The author of the report was a former DHS analyst named Daryl Johnson, who joins Michael to discuss the rising terror threat from within, why it won't end anytime soon, how Trump "poured fuel on an already burning fire," and what we all must do to defend ourselves and protect humanity.
Plus, Mike shares his thoughts on Impeachment Day #2, the awful press conference held by the Department of Justice and FBI, and the long overdue news that charges will soon be filed against former Michigan Governor Rick Snyder and his associates for the poisoning of the water and the children of Flint, Michigan.
Daryl Johnson: I warned of right-wing violence in 2009. Republicans objected. I was right.
https://www.washingtonpost.com/news/posteverything/wp/2017/08/21/i-warned-of-right-wing-violence-in-2009-it-caused-an-uproar-i-was-right/?
Read Michael's Facebook post on 7 Critical Truths of this moment
https://www.facebook.com/mmflint/posts/10157489256976857
Rumble with Michael Moore listeners - protect your online privacy with ExpressVPN!
Get 3 extra months free with a 12-month plan. Click here:
https://www.expressvpn.com/rumble
---
Send in a voice message: https://anchor.fm/rumble-with-michael-moore/message