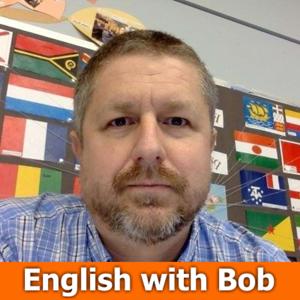 A common questions I hear from English learners is, "How do I stop translating in my head?" It's a great question. I understand the frustration. You're doing all this hard work to learn English and your brain still wants to translate everything you hear, or translate before you speak. It would be so nice if you could just think in English and not be slowed down by translating in your mind all the time.
I think these tips will help a lot. In this English lesson I'll go over 7 techniques that you can use to help avoid translating in your head, and to train your brain to stop doing it. You'll learn how to adjust some of your current learning strategies so that you reduce the amount of time you spend translating and spend more time communicating efficiently!
In this English lesson you'll learn about Overloading, Oversaturating, Forced Description, Shadowing, Visualization, Using An English Only Dictionary, and Repetition.
I hope you enjoyed this English lesson about how to stop translating in you mind and I hope it will help you a lot on your English learning journey! I hope it will also help you to start to think in English!
Have a great day!
Note: This is the audio portion of a Youtube English lesson which you can watch right here: https://www.youtube.com/watch?v=ko9OGHeGNsg or find by searching Youtube for, "Bob the Canadian Stop Translating"
Support the show