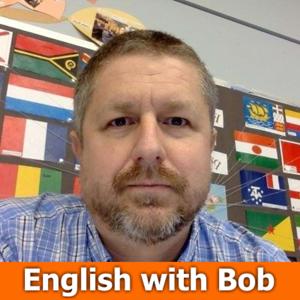 As you learn English you'll want to be able to wish people well, or indicate that you hope they'll enjoy something. Maybe you just want to show them something interesting, or give them something. All of those things are done using the verb TO HAVE in the imperative.
In this English lesson you'll learn to wish people well when they leave on a trip, how to get their attention, or simply how to ask them to do something quickly and efficiently using the imperative.
You'll learn phrases like: Have a good trip. Have fun. Have a look at this. Have a seat. Have a good one! and more!
I hope you enjoy this English lesson on how to use the verb TO HAVE in the imperative!
Note: This is the audio portion of a Youtube English lesson which you can watch right here: https://www.youtube.com/watch?v=kOqKkpdNUN4 or find by searching Youtube for, "Bob the Canadian TO HAVE"Support the show