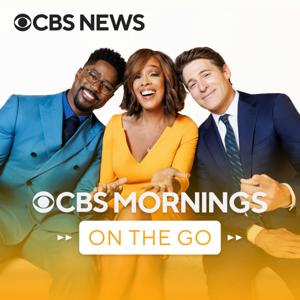 9/27: Hurricane Ian expected to strengthen to CAT 4 before making landfall tomorrow. Iran protests rage as family say cops tortured, killed woman over scarf.
09.27.2022 - By CBS Mornings on the Go
Florida braces for what could be a once-in-a-century storm as Hurricane Ian quickly gains strength. Protests spread amid a deadly crackdown in Iran following the death of a woman in police custody. Edward Snowden, the fugitive accused of stealing and leaking thousands of classified U.S. documents, was made a citizen of Russia yesterday. The former government contractor has lived there for nine years, after fleeing the U.S. to avoid criminal charges. Meanwhile in Ukraine, Russian-controlled areas in the east of the country are wrapping up a series of referendums, asking voters if they want to be part of Russia. Back in this country, the Biden administration has decided to crack down on hidden extra fees for air travelers. It's been nearly a year since a deadly shooting on the set of Alec Baldwin's movie "Rust," and now a district attorney says the actor and others could soon face criminal charges. In Japan this morning, protests greeted the official funeral for ex-Prime Minister Shinzo Abe.
See Privacy Policy at https://art19.com/privacy and California Privacy Notice at https://art19.com/privacy#do-not-sell-my-info.