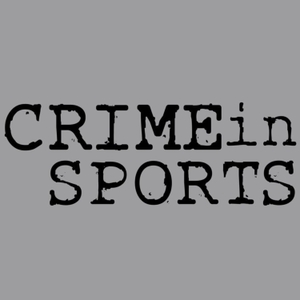 #167 - I Don't Recall That Stabbing - The Fogginess of "Dirty" Dick Slater
07.02.2019 - By Crime in Sports
This week, we head down a well traveled road with a man who was respected among his peers, as well as feared. He achieved his dream of big time wrestling, but the life of the road, the booze, the ladies, and eventually the injuries got to him, causing a very quick slide into drugs, knives, thievery, and just plain embarrassment. It's a crazy tale, full of insane stories, gunplay, knife wielding, fights, and some of the most ridiculous statements ever uttered!!
Beat Dusty Rhodes for a title, wear a confederate flag to the ring & expect to be cheered, and never recall a second of your worst deeds with "Dirty" Dick Slater!!
Check us out, every Tuesday!
We will continue to bring you the biggest idiots in sports history!! 
Hosted by James Pietragallo & Jimmie Whisman 
Donate at... patreon.com/crimeinsports or with paypal.com using our email: crimeinsports@gmail.com 
Get all the CIS & STM merch at crimeinsports.threadless.com 
Go to shutupandgivememurder.com for all things CIS & STM!! 
Contact us on... twitter.com/crimeinsports 
crimeinsports@gmail.com 
facebook.com/Crimeinsports 
instagram.com/smalltownmurder