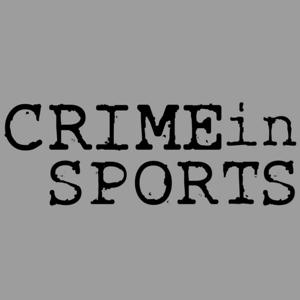 #224 - I'm Not Tonya Harding! - The Hardingness of Nicole Bobek
09.08.2020 - By Crime in Sports
This week, we go somewhere we don't normally go, to discuss the utterly sad, and truly sorry story of an Olympic Figure Skater.  She began skating at the age of 3, and rebelled pretty much ever since.  She smoked, fought, went out to party, and did all the things that perfect little figure skaters aren't supposed to do... Which is fine, until you get into home invasions & meth use & distribution.  It went really wrong, but can she turn it around? 
Pull of a triple axel while smoking a Marlboro, get mixed up with the wrong crowd, and find out that jail is nothing like the Olympics with Nicole Bobek!!
Check us out, every Tuesday!
We will continue to bring you the biggest idiots in sports history!! 
Hosted by James Pietragallo & Jimmie Whisman 
Donate at... patreon.com/crimeinsports or with paypal.com using our email: [email protected] 
Get all the CIS & STM merch at crimeinsports.threadless.com 
Go to shutupandgivememurder.com for all things CIS & STM!! 
Contact us on... twitter.com/crimeinsports 
facebook.com/Crimeinsports 
instagram.com/smalltownmurder