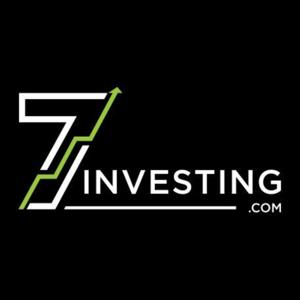 Things are getting dicey out there, and it's shaking the resolve of quite a few investors.
The stock market has spent the past half year in a free fall. The S&P; 500 is down 17% from its December highs, while the tech-heavy Nasdaq is down 28% from its peak in November. Many individual stocks are faring even worse, with some down 60%, 70%, or more from their previous highs.
Shell-shocked investors have been searching for the reasons behind the current market hysteria. Many believe the culprit of this year's severe selloff is due to the headwinds blowing in the face of the US economy.
American inflation hit 8.5% in April, which is the highest annual increase in more than forty years. The Fed, looking to tame that inflationary beast, has driven up interest rates aggressively in recent months. Higher rates make it more challenging for consumers or businesses to borrow, which tends to slow down the expansion of the economy.
And the report card of the business world is the stock market. Always forward-looking, stocks have sold off in anticipation of the economy's upcoming struggles. Slower growth and rising interest rates are both net-negatives in the calculations of a stock's intrinsic value (all other things being equal).
So what are investors to do?
Is now the time to be aggressive, being greedy when others are fearful and buying up bargains when there's blood in the streets? Or is it time to get defensive, prioritizing cash flows and a strong balance sheet as the most important factors of consideration?
Furthermore, how long will these macroeconomic issues last for? What would happen to stocks if the US goes into a recession? Or conversely, are there new opportunities that might arise like a phoenix out of this crisis?
To help us answer those questions, we've brought in an expert. Puru Saxena is a retired money manager who is now an individual investor. He's spent more than twenty years monitoring indicators and analyzing market cycles, deciphering what they all will mean for stock market investors.
In this exclusive interview, Puru chats with 7investing CEO Simon Erickson about several important topics. Puru explains what the Fed's recent rate increase will mean for the economy and how it should be interpreted by investors. He describes his expectations for the stock market in 2022 and why tech companies could be poised to outperform during the next three years. The two discuss the winners and losers from inflation, why market timing is so difficult, and how to interpret the recent yield curve inversion. They also predict the likelihood of an American recession and how investors should think about valuing technology companies.
In the second segment, Puru and Simon discusses several individual stocks they find intriguing. Simon notes that large tech companies like the FAANG (Facebook, Amazon, Apple, Netflix, and Google) have been responsible for much of the last decade's bull-market gains, yet there has been a divergence in their performance post-COVID. Puru describes several companies he believes are well-poised for the future, including QuantumScape, MercadoLibre, and Nu Holdings.
In the final segment, Puru talks about position sizing and how investors can think about hedging as a way to protect their portfolio gains.
---
Send in a voice message: https://anchor.fm/7investing/message