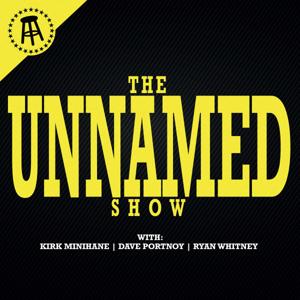 We're joined by Pat and Joey from Out And About to talk about their Pride Month merch and parade events. Dave and Eddie get into a debate on whether or not Barstool is the biggest content factory in media. Is Alex Cooper bigger than Charles Barkley? Dave discusses his emergency press conference on the Johnny Depp/Amber Heard trial.
Support our sponsors:
High Noon — Real vodka, real juice, for real fans just like us
Felix Gray — Check out Felix Gray Glasses at https://barstool.link/FelixGrayDave
Rhoback — Go to https://barstool.link/RhobackBSS and use the code "EDDIE" for 20% off your first purchase!
Roman — Go to https://barstool.link/romanDave to get $10 off when you choose a monthly plan.