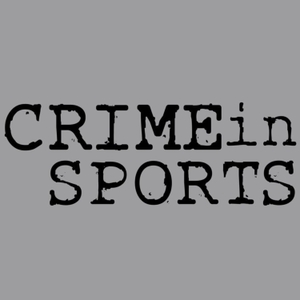 #182 - I've Never Even Seen Crack - The Bionicness of Kevin Stevens
11.05.2019 - By Crime in Sports
This week, we skate directly into the eye of a storm of bad circumstances, luck, and behavior, with a man who was at the top of his game, winning championships, and making big money. This all changed with both a head injury, and a newly found love of cocaine. This culminates in a sleazy hotel, gangster, prostitute, bribed cab driver, crack rock kind of evening that leaves his problems exposed to the public. It only gets worse from there, with the FBI getting interested in his dealings. It's a mess!!
Skate from the time you can walk, deny ever using crack, even when found with crack, and always lie to the federal government after you promised to be an informant with Kevin Stevens!!
Check us out, every Tuesday!
We will continue to bring you the biggest idiots in sports history!! 
Hosted by James Pietragallo & Jimmie Whisman 
Donate at... patreon.com/crimeinsports or with paypal.com using our email: [email protected] 
Get all the CIS & STM merch at crimeinsports.threadless.com 
Go to shutupandgivememurder.com for all things CIS & STM!! 
Contact us on... twitter.com/crimeinsports 
facebook.com/Crimeinsports 
instagram.com/smalltownmurder
See omnystudio.com/listener for privacy information.