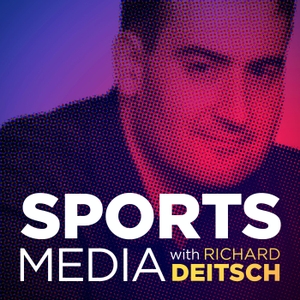 Episode 39 of the Sports Media Podcast with Richard Deitsch features two segments. First up is a conversation with James Andrew Miller, the best-selling author of books on CAA, ESPN and Saturday Night Live the host of the "Origins" podcast. He is followed by Boston Globe media writer Chad Finn and USA Today staff writer A.J. Perez. 
In this podcast, Miller discusses how he views ESPN's firing of Adnan Virk; why he believes there was a significant over-punishment; why ESPN has not investigated who leaked Virk's firing to the media and whether that is hypocrisy; the historic inconsistency of ESPN discipline; whether the information Virk leaked was benign or significant; whether ESPN's decision will have a chilling impact on others staffers talking to the media; what Virk's next steps should be regarding future employment; why Miller believes ESPN president Jimmy Pitaro should bring back Virk, and much more. 
Finn and Perez discuss the low Super Bowl viewership number and potential reasons why it happened; whether Patriots fatigue actually exists or is a myth; the impact of Tony Romo on NFL broadcasting and their thoughts on the Virk firing. 
You can subscribe to this podcast on Apple Podcasts, Google Play, Stitcher and more.