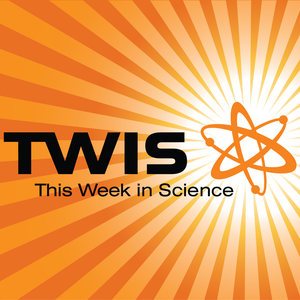 What is in the This Week in Science Podcast?
Predictions from 2020, 2021 Science Predictions, Progeria Cure?, Stratospheric Warming, AI Builds Proteins, Bad Science Lingers, Hungry Eagle Owls, Panda Problems, Epigenetic Depression, Octopus Skin, And Much More…
Become a Patron!
Check out the full episode of our science podcast on YouTube. You can do that here.
And, remember that you can find us on all the podcast directories. If you are looking for science podcasts on Spotify, we are there! Science podcasts on Google? We are there! You're looking for science podcasts on iTunes, science podcasts on Apple? We are there, too! Just look for This Week in Science…
Disclaimer, Disclaimer, Disclaimer!!!
What you are about to experience is unlike anything else you will hear on this show:
While normally focused on science and science alone,
once a year the TWIS crew toss themselves head first into depths
of occult mysticism and future telling divinations
We reach out into the in-between worlds
of what is and what may be yet to come
As mediums we speak of the unseen wisdom from beyond
A world of spirits, ghosts, fall'n gods and failed stand up comedians
Whose powers of prognostication are at once awesome to behold
And chilling in their near inability to connect with reality
When a prediction comes true,
it does so with such ominous and resounding accuracy
That it stands as confirmation that the hosts have connected to the supernatural world
When predictions fail they are quickly forgotten about
Oh spirits!
Allow these mediums of science to be inoculated with your exponential wisdoms!
Suspend all disbelief and peek into the future with us here, now, on
This Week in Science,
Coming Up Next…
Let's start with last year's predictions&...