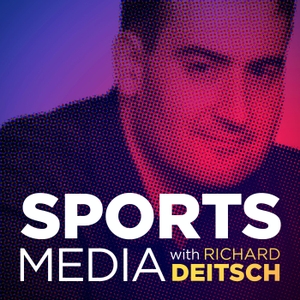 Episode 81 of the Sports Media Podcast with Richard Deitsch features two guests: The iconic wrestling broadcaster Jim ("JR") Ross, who currently calls All Elite Wrestling (AEW) on TNT every Wednesday at 8:00 p.m. ET and is a senior advisor with the promotion. Ross is also the co-host (with Conrad Thompson) of the popular podcast, "Grilling JR." 
The second guest is  Joan Niesen, who recently worked at Sports Illustrated, where she covered national college football, following stops at the Denver Post and Fox Sports. 
In this podcast, Ross discusses how AEW approaches broadcasting; whether there is an AEW style of broadcasting; the differences between how AEW and WWE broadcast their products; the art of delivering a promo and why Chris Jericho is so great at it; working into his late 60s; how he navigates social media; why it works so well with he and Conrad Thompson; how he prepares for Grilling JR; his upcoming book, Under the Black Hat, which comes out in March, and much more. 
Niesen was a guest on Episode 72 of this podcast as one four former Sports Illustrated staffers who were let go last week by The Maven, the Seattle-based startup that leased Sports Illustrated's media operations from the Authentic Brands Group. In this podcast, Niesen discusses the challenges of freelancing after being let go from a writing job; how the freelance market has been for her; how she views what's happening under the Maven at SI; the paradox of wanting to support SI writers but not The Maven; her view on college football as a television product; the deification of college football coaches, and much more. 
You can subscribe to this podcast on Apple Podcasts, Google Play, Stitcher and more.