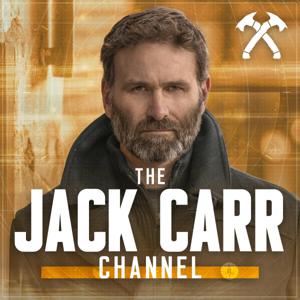 Jocko Willink is a retired Navy SEAL, #1 New York Times bestselling author, and host of the top-rated Jocko Podcast / Jocko Podcast Underground / Warrior Kid Podcast / and Jocko Unraveling. He is the co-founder and CEO of Echelon Front, a premier leadership consulting firm that helps others lead and win. He is also the co-owner of Origin USA, a Maine-based company bringing manufacturing back to the USA with American made Jiu-Jitsu GIs, jeans, boots, and Jocko Fuel Clean Energy drinks and nutritional supplements.    
Jocko served for 20 years in the SEAL Teams and was the Task Unit Commander of Task Unit Bruiser during the Battle of Ramadi in 2006. Following Ramadi, Jocko took over as the Officer-in-Charge of training for all West Coast SEAL Teams and put Jack through two of his pre-deployment workups when Jack was a Platoon Commander and Troop Commander.  
Jocko is the author of Extreme Ownership: How U.S. Navy SEALs Lead and Win, The Dichotomy of Leadership, Discipline Equals Freedom Field Manual, Leadership Strategy and Tactics Field Manual, Mikey and the Dragons, and the Way of the Warrior Kid series. His latest book, Final Spin, is his debut work of fiction and explores the themes of brotherhood, love, suffering, happiness, and sacrifice.
In this episode, Jocko and Jack discuss their experiences in the SEAL Teams, Jocko's new book, and what it would take for Jocko to enter the political arena.  
You can follow Jocko on Instagram (@jockowillink), Twitter (@jockowillink) Facebook (@jkowillink), and the Jocko Podcast YouTube Channel/ 
Presented by SIG Sauer.
Featured Gear: SEAL Owned Businesses 
Resco Watches
Half Face Blades
Today's featured gear segment is presented by 10 Thousand:
Ten Thousand is offering Danger Close listeners 15% off their purchase. Just go to tenthousand.cc and code DANGERCLOSE to receive 15% off of your purchase.