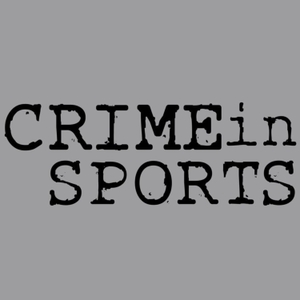 #168 - Just Put It In My Bucket - The Bigness of Oliver Miller
07.09.2019 - By Crime in Sports
This week, we gaze upon a buffet of disaster, as we check out a man who had all the potential in the world, but couldn't stop screwing up long enough to fulfill it. There were dark accusations of a horrible act, family troubles that led his father to murder his uncle, and a few gun problems for himself. Not to mention the fact that the scale was his worst enemy, pushing nearly 400 pounds at some points in his career! This one is biiiig fun!!
Weigh in, every day, blow all chances given to you, and always bring your gun to the family barbecue with Oliver Miller!!
Get your tickets to Crime In Sports LIVE in Phoenix, on October 19... https://phxevents.cblive.com/shows/106416
Check us out, every Tuesday!
We will continue to bring you the biggest idiots in sports history!! 
Hosted by James Pietragallo & Jimmie Whisman 
Donate at... patreon.com/crimeinsports or with paypal.com using our email: crimeinsports@gmail.com 
Get all the CIS & STM merch at crimeinsports.threadless.com 
Go to shutupandgivememurder.com for all things CIS & STM!! 
Contact us on... twitter.com/crimeinsports 
crimeinsports@gmail.com 
facebook.com/Crimeinsports 
instagram.com/smalltownmurder